Cleaning and Maintenance of Parkemo Lacquered Floors
Tips for taking care of lacquered floors
MAINTENANCE OF LACQUERED SURFACES
The flooring is delivered with a surface coating that, if well looked after, will keep its protective properties for a long time to come.
For cleaning, we recommend the use of special microfibre cloths that attract dust, a fringe mop or a vacuum cleaner.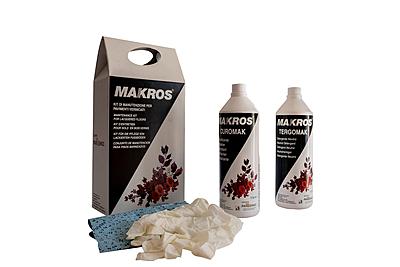 For the regular cleaning and maintenance, only use damp cloths and the correct detergents recommended by Parkemo. Do not use any alcohol-based products, ammonia or solvents that could damage the surface coating.
TERGOMAK, which is included in the Parkemo Makros kit, is a slightly scented neutral detergent, suitable for the regular maintenance of lacquered wood floors without staining. Thanks to its special additives, it does not harm the lacquer. We recommend using TERGOMAK every time you wash your Parkemo wooden floor.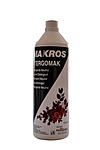 Download the Tergomak Instruction Sheet
CUROMAK by Makros/Parkemo is a scented, water-based liquid resin created for closing the micro-cracks and scratches caused by wear and tear.
We recommend using CUROMAK at least 3-4 times per year.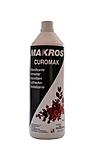 Download the Curomak Instruction Sheet
INSTRUCTIONS
Add 100 ml of TERGOMAK to 5 litres of lukewarm water, mix the contents and spread lightly over the floor with a mop/cloth. Rinse the cloth/mop to prevent excessively wetting the floor. It takes 5-10 minutes to dry (at room temperature) and no further rinsing is necessary.
After using TERGOMAK, apply CUROMAK Regenerator as follows:
dilute 150-200 ml of CUROMAK in 2 litres of warm water and mix throughly
When applying, use a microfibre cloth and gloves.
Soak the cloth in the solution, wringing out the excess liquid to avoid any built-up. The floor is dry after about 30 minutes.
To treat very dull floors, increase the amount of CUROMAK up to 500 ml diluted in 2 litres of water.
Attention: the recommended dosages should be respected, in order to prevent the floor from becoming excessively shiny.
Warning: after each treatment the cloth must immediately be properly rinsed in lukewarm water.
TERGOMAK and CUROMAK products comply with standard regulations for user safety and the protection of the environment (D.L.161/2006).
Attachments:
Tergomak_ING